The billionaire CEO Elon Musk is famous for his technology innovations when it comes to his companies, Tesla and SpaceX. But with his latest project, he aims to bring a big change in people's everyday life: bringing high-speed internet access to people in rural where it is currently not available. Musk is making it happen that through Starlink, a satellite internet division within SpaceX.
What is Starlink?
Starlink is a satellite internet company owned by Elon Musk, the founder and CEO of the aerospace company SpaceX.
The company aims to bring high-speed internet to rural areas that don't currently have it.
The beta price rates for the internet service include an initial installation cost of $499 for hardware and a monthly cost of $99 for internet service.
 Starlink is already having a rapid growth in its customer base and expects to expand more customers in 2021. According to an Estimation made by the Forbes, Start link will cover a large population of the world by 2025.
During a talk at Mobile World Congress in June of this year, Musk revealed that Starlink would be available worldwide except at the North and South Poles starting in August.
How does Starlink Internet Service work?
Starlink is a satellite internet service, which uses a satellite to transmit a signal to your home.
Generally, the internet service provider gets the internet signal via fiber from satellites in space. Then, it sends to a central location called a network operations center. Finally, the company transmits that internet signal to individual customers.
In the case of a satellite internet company like Starlink, customers receive these internet signals through individual satellite dishes. Starlink hardware includes a satellite dish and router, which you'll set up at home to receive the signal from space. The satellite receives the signal and passes the bandwidth onto your router.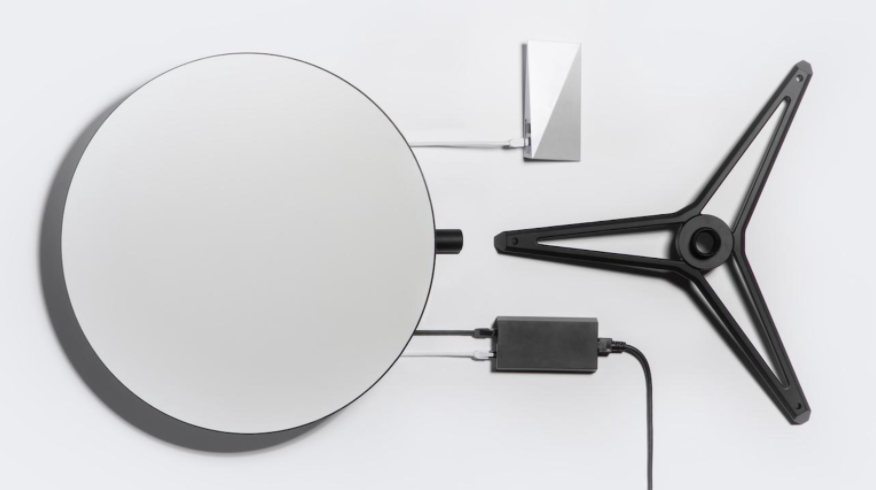 The company has also a Starlink app for Android and iOS that help customers pick the best location and position for their receivers using augmented reality.
According to the Start link website "Unbounded by traditional ground infrastructure, Starlink can deliver high-speed broadband internet to locations where access has been unreliable or completely unavailable".
SpaceX has already launched more than 1,000 satellites into space. And according to Starlink, the satellites are closer to earth, which is the time it takes for the signal to be transferred.
How fast internet speed does Starlink offers?
According to Starlink's website, beta customers can expect to see speeds of anywhere from 50 to 150 Mbps. It expects data speed, latency, and uptime to improve as its system is enhanced.
Comparing Speed with other internet providers.
Starlinks internet speed of 150 Mbps undoubtedly slower than many other internet service provider who offers up 1000 Mbps speed. We keeping in mind that satellite internet companies' internet is often slower than fiber-optic. Speed of 150 Mbps is quite fast if you compare it to other satellite internet providers like HughesNet and Viasat.
Elon Musk tweeted in February that he expects the service to double the internet speed up to 300Mbps by the end of 2021.
How much does Starlink Internet Service Cost?
Starlink's beta service costs you $99 per month. There's also a $499 initial cost that covers the Starlink Kit, which includes the necessary hardware, such as a small satellite dish, a router, power supply, and mounting tripod.
Keep in mind that these prices is just for beta customers. Prices could fluctuate when the service becomes more readily available.
The price of $99 does seem a lot for a slower internet connection, but Elon Musk is willing to bet it will be worth it for people who were living without a reliable internet connection. SpaceX president Gwynne Shotwell said that the $500 initial cost will come down in the coming years.
Is Starlink internet Service Reliable?
Early reports from outlets like Fast Company and CNBC are suggesting that Starlink's first customers are satisfied with the service. There have been four major outages listed by the website DownDetector.com. Starlinks users in the USA and Canada have noted outages- but mostly service resumed within few hours.
Keep in mind that Starlink does warn of "brief periods of no connectivity at all" during beta service use.
How to pre-order Starlink?
Customers can preorder the Starlink kits on Starlink.com.
The beta service is currently only available to a limited number of users per coverage area, and orders are fulfilled on a first-come, first-served basis.
While ordering the service customers are prompted to search their addresses and find out if it's available in their area. The customer does have the option to preorder even if the services of the company have not expanded to their area . Customers will pay a $99 up-front preorder cost to reserve a spot on the waiting list, the full amount will be due only when Starlink Kit will be ready to ship.
According to the company's website, roughly 10,000 customers currently have access to Starlink. It plans to expand into more service areas by end of 2021.
Conclusion
Considering rural internet service is slow or completely unavailable, Starlink provides a good option to meet the need for connecting rural homes to high-speed internet.
 Given that how much time it takes to create fiber-optic infrastructure, We can easily say that services like Starlink will reach the far remote areas long before fiber ever will. Recent FCC filings also suggest that Starlink could ultimately double as a dedicated phone service, too.
The success of SpaceX gives Starlink a mighty advantage in the commercial space race. On top of that, Musk has indicated in 2018  Starlink will help provide SpaceX with the revenue needed to fund the company's long-term ambition to establish a base on Mars.