Twitter is extending the ability to let users decide who can reply to their tweets even after they have been published. Twitter users can currently limit replies on their tweets, but the limit has to set before a tweet was published.
Users now have the option to limit the replies to only users they follow, users mentioned in the tweet, or keep it open for everyone — the last one is the default setting for each tweet. The new setting will be rolled out for Twitter for Android, iOS, and Web.
It's an annoying feeling that when you post a tweet and realize that you forgot to turn on reply filters. Currently, you either have to delete the tweet or let reply guys and trolls have a field day.
Twitter is fixing that behavior now by allowing users to change this setting even after a tweet has been published.
Users can do this by these simple steps:
Click on the three-dots menu on a tweet
Select options Change who can reply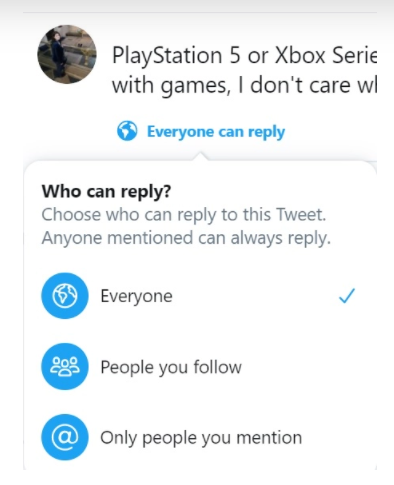 Select from options – Everyone, People you follow, and Only people you mentioned.
The company says "a conversation on Twitter can get noisy and hard to follow. For a more meaningful convo experience, you can open replies to everyone, people you follow, or just people you mention" even after a posting tweet.