Microsoft has now rolled out the latest version of Microsoft Edge, Edge 86 with a set of impressive new features. With this updated version, security and privacy has been improved, along with updated PDF viewing experience, improved downloads, but for regular users probably the most attractive feature is updated New Tab Page that allows users to set image picture as background to the page.
Like Chrome, Edge is based on the Chromium browser engine, which means there are a lot of the same features and functionalities, and it's an easier swop for those business users looking to switch.
Here are list of top updates in Microsoft Edge 86 you need to Know:
Internet Explorer mode:Users can now use the Microsoft Edge User Interface (UI) to test sites in Internet Explorer mode. Starting with Microsoft Edge version 86, administrators will be able to set a UI option for their users to load a tab in Internet Explorer mode for testing purposes or as a stopgap until sites are added to the site list XML.
Delete downloads from disk using download manager. Users will be able to delete their downloaded files from their disk without leaving the browser. The new Delete downloads option exists within the context menu of downloads shelf or the downloads page.
Rollback to previous Microsoft Edge version: Administrators can revert to a known good version of Microsoft Edge with the new rollback feature if they find any issue in the latest version of Microsoft Edge.
Enforce enabling Sync by default across the enterprise. Administrators can enable synchronization for Azure Active Directory (Azure AD) accounts by default with the ForceSync policy.
PDF updates:
Table of contents for PDF Documents: Beginning with version 86, Microsoft Edge has added support for table of contents that allows users to easily navigate through PDF documents.
Access all PDF functionalities on small form factor screens: All the capabilities of the Microsoft Edge PDF reader will be accessible on devices with small screen sizes.
Pen support for highlighter on PDF files: With this version, users will be able to use their digital pen to directly highlight text on PDF files, in the same way they would with a physical highlighter pen and paper.
Improved PDF scrolling: Users will now be able to experience stutter free scrolling while navigating through long PDF documents.
Automatic profile switching on Windows 7, 8, and 8.1: The automatic profile switching currently available in Microsoft Edge on Windows 10 is extended to downlevel Windows (Windows 7, 8,and 8.1). You can switch between profiles any time by clicking on the desktop icon or window associated with a profile. You can also switch using the profile flyout by clicking the profile icon or you can switch from the edge://settings/profiles page.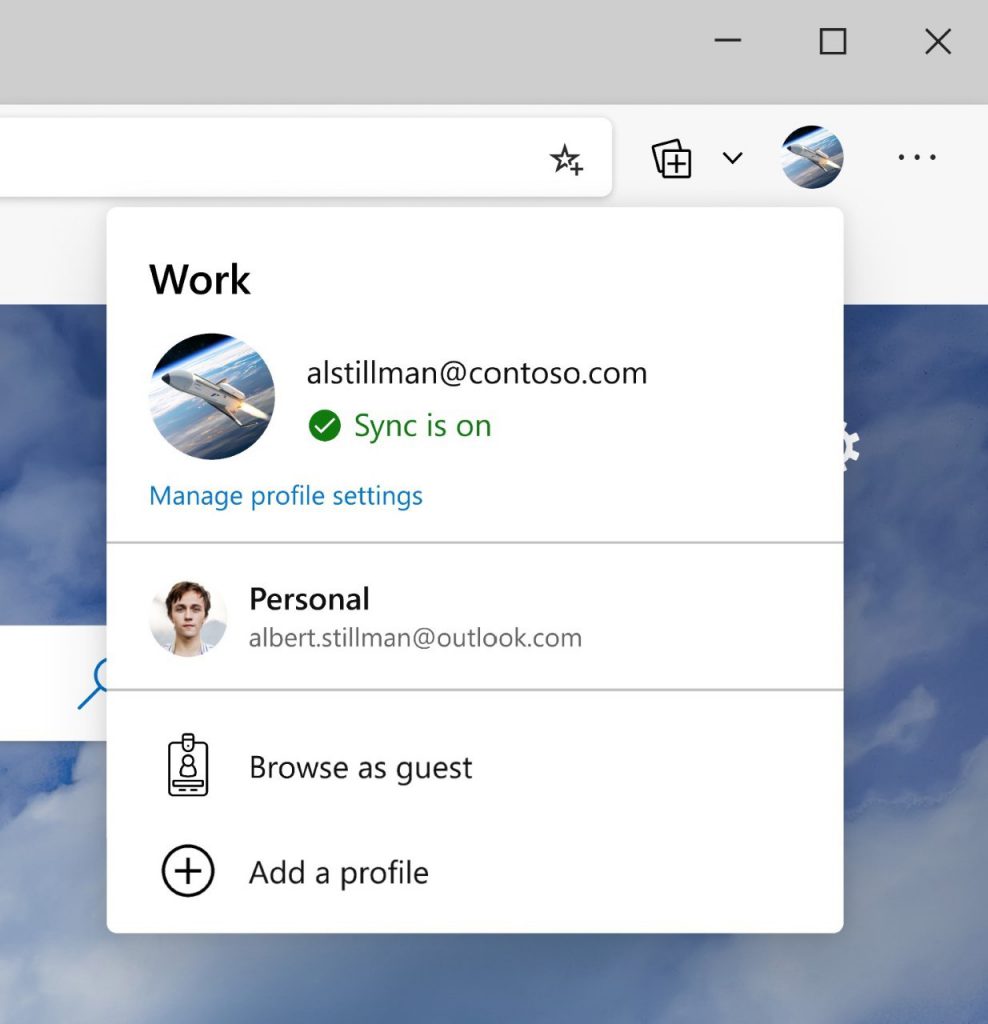 Automatic Search Suggestion: Users will see autocomplete suggestions when they start typing a search query on the Microsoft Edge Add-ons website. Autocomplete suggestions will help users speed up their search query without having to type the entire string. Remove the HTML5.
Application Cache API: Beginning with Microsoft Edge version 86, the legacy Application Cache API that enables offline use of web pages will be removed from Microsoft Edge.
Security:
Secure DNS (DNS-over-HTTPS) Support: Beginning with this version, settings to control Secure DNS on unmanaged devices are available. These settings are not accessible to users on managed devices, but IT admins can enable or disable Secure DNS using the dnsoverhttpsmode group policy.
Microsoft Edge alerts you if your passwords are found in an online leak: Microsoft Edge checks your passwords against a repository of known-breached credentials and alerts you if a match is found.
Add a custom image to the New Tab Page (NTP) using a group policy. Beginning with Microsoft Edge version 86 the NTP has an option to replace the default image with a custom user-supplied image. It also gives users the option to manage the properties of this image.
Match customized keyboard shortcuts to VS Code. With its new update, Microsoft Edge DevTools now supports customizing keyboard shortcuts in the DevTools to match with your editor/IDE.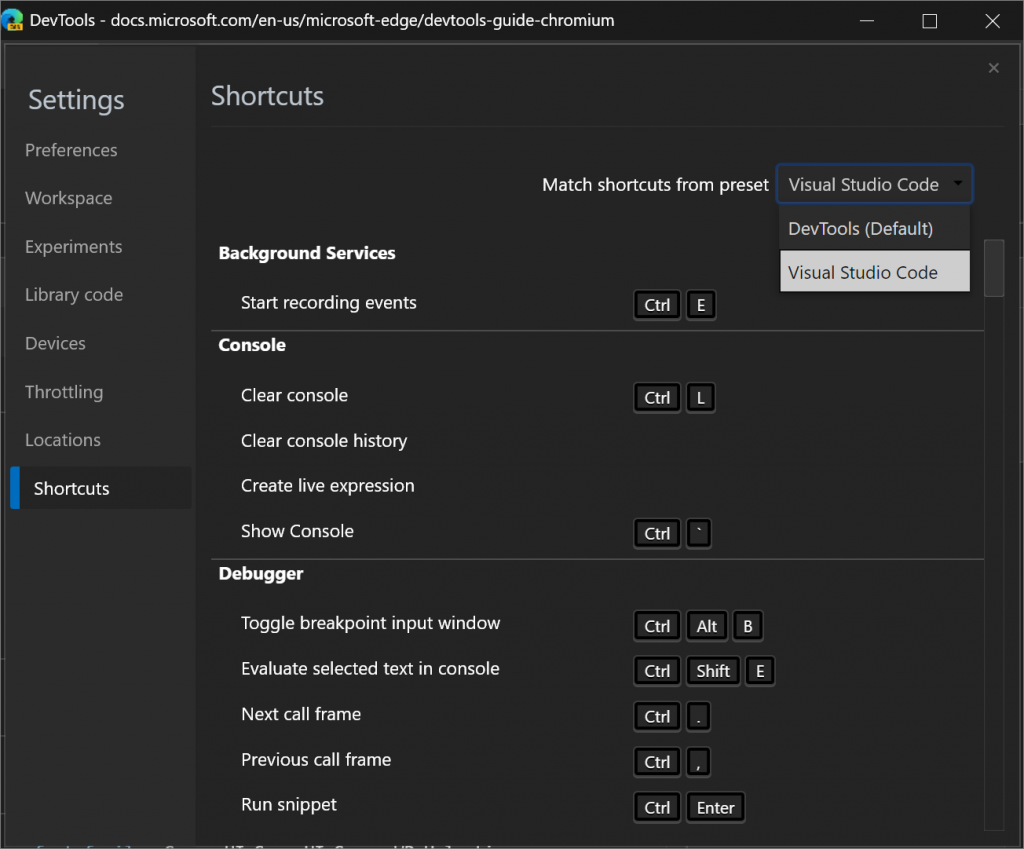 These updates will automatically take place in the background in your browser as they always do. If you want to do it by yourself. If you want to force it, go to Settings -> About Microsoft Edge.