Doing Mobile Intelligent computing with effective performance can't be imagine without firm battery backups. Most of the people don't know their most of the computer resource are used in background and at the bottom they affect battery life. In this post we are focusing to make you aware of getting rid of all those unwanted codes.
Regular Defragment your Drive
Imagine your files are fragmented on wider area on disk, it take more time to access them as well as need extra power to spin drive to the header where those fragmented file parts can be read. It's better to Defragment your Drive every month regularly. And every week if you keep on dealing with heavy files import export
Kill the not required processes
Already told you, most of the resources are eat up by unwanted tasks. Go to the task manager then in process tab sort them by CPU or Memory and kill all those processes which are not required by you and taking lots of resource. Second thing write 'msconfig' to the run and remove the not required start up and services
.
Like PC suite/IDM and many unwanted services.
Stop the scheduled tasks
Imagine you are heading somewhere out without charger and you are trying best to save your battery, suddenly your antivirus start scheduled scan in back ground or scheduled Defragmentation is started. It's like hell, configure your individual programs to run the scheduled task only if it's on AC power.
Remove unused External devices
Laptop's productivity can be enhanced by connecting Devices with it like USB drives, USB mouse, Bluetooth, and even wireless speakers. Disconnect them immediately when you don't need them. Turn of your Bluetooth and Wi-Fi button.
Screen brightness
Most important fact is that your laptop LED display eats your most battery than any other components. Keeping your brightness to minimum will yield you more backups, especially at night your eye will feel comfort as well.
More steps you can opts for enhancing your backups are
Clear the unwanted programs in your tray
Switch to Non transparent Windows 7 basic theme
Power Options
You must update your power plans frequently as per your needs. Also don't forget to configure the advance power options from the power options.
Turn off all visual effects
It refers to aero glass effect switch off this effect and turn it to classic or normal effects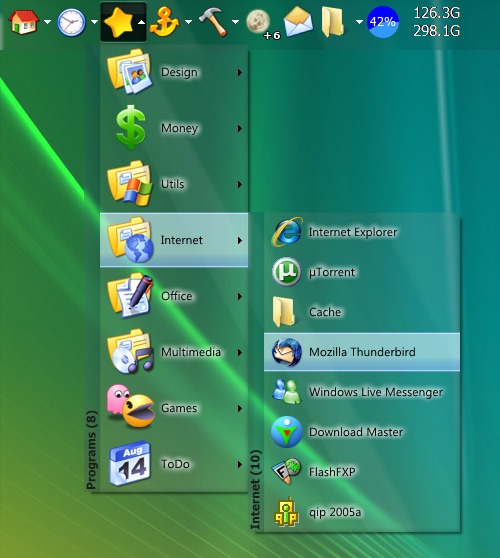 The final word
You can't do any magic to enhance your battery backup. All you have to switch to power saving mind and close those entire unused factor I mentioned in my post. Mark my word, you'll notice drastic change. Also its better to keep your laptop in power saver mode even for a week or long travel than to shutdown and start it regularly.
http://Inteligentcomp.com